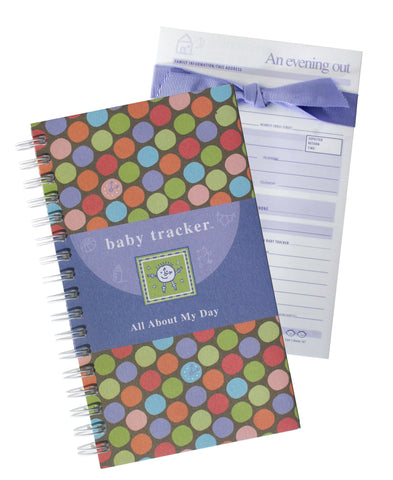 Sold Out
Baby Tracker Childcare Gift Bundle - Working Mom Helper
$ 22.00
From Time Too
This product is unavailable
Ready-made gift pack makes child care handoffs easier...day and night!

· one 6 month baby tracker daily childcare journal
· one evening out baby sitter pad for exchanging contact info and recording night activities
·laminated, spill proof bookmark
· gift bag and ribbon
Help your favorite working mom keep up with baby's daily activities, schedules and needs, and enjoy a night out too! 
© Copyright 2023 Time Too.
PayPal
Visa
Mastercard
Amex